First, our blocking system is simple in operation, resistant to mechanical interference, and is a high-quality product. Second, installation of the blocking system does not require modification of the semitrailer's rear doors and therefore, does not entail any additional installation costs. Third, the cost of our system is much lower than that of competitive solutions.

We provide models for all major trailer manufacturers: TRL Krone, TRL Schmitz, TRL Kögel, and TRL Monotrans.

Our production facilities are located entirely in Estonia, and the locks are produced to very high standards.

TrailerLock is a system which anchors the handle of the locking mechanism to the frame of the trailer.

The blocking system consists of a case, an anchoring bolt, a secret nut, and a wrench.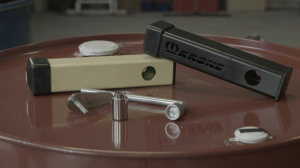 Why should you take TrailerLock?
Your trailer will not be robbed en route.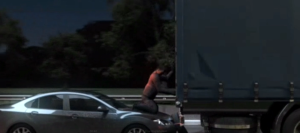 Your trailer will not be used by illegal immigrants for transport.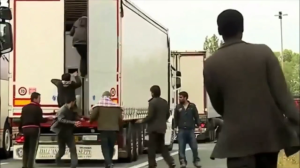 You will not have to pay administrative fines and recovery costs relating to damaged cargo. Bear in mind that in 90% of cases the intruders get in through the doors.