EAS Enterprise Estonia
Enterprise Estonia has supported Trailerlock Oü  within Enterprise Development Program with 15 000€ to develop product quality, sales and marketing.  Sponsorship was used to make a website, branding and made a contribution to product development.
M1 Marketing
Is specialist in commercial vehicle transport marketing – both in UK and Europe. Also responsible for Trailerlock products marketing and sales management in UK market
.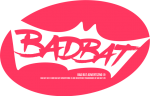 BadBat
Is a boutique Marketing and Business Consultant Agency to provide Trailerlock a Marketing and Sales management know-how to improve communication and increase visibility to customers.